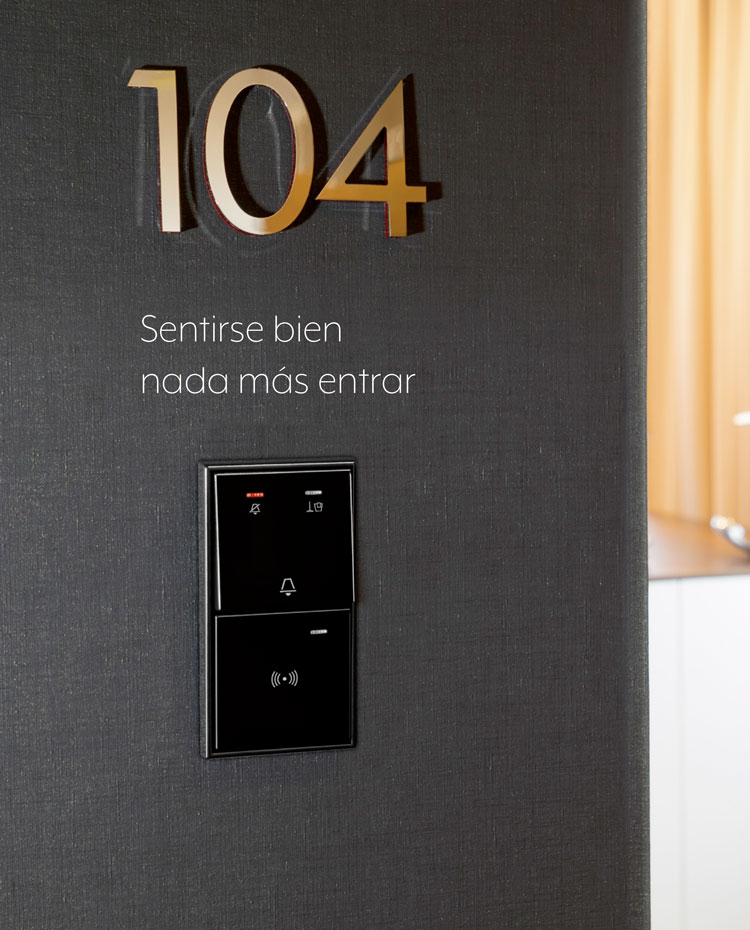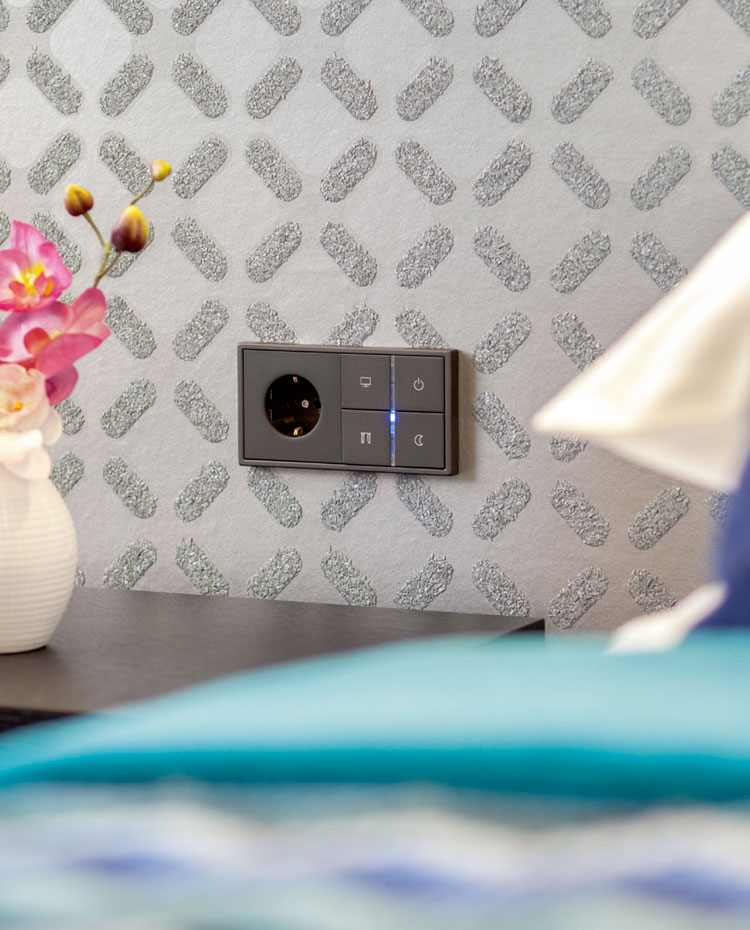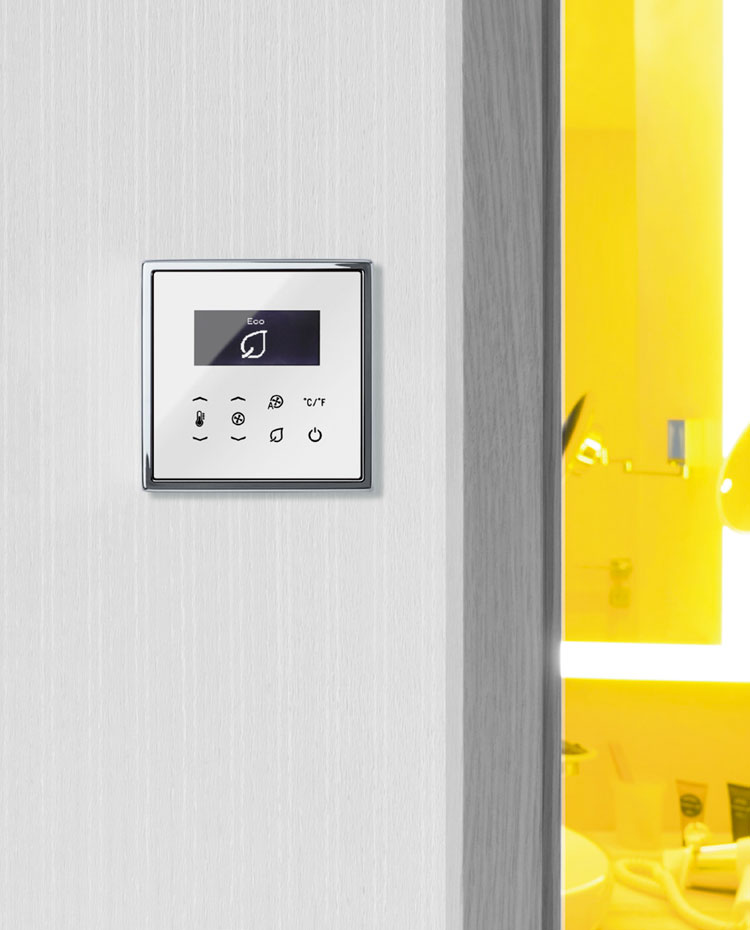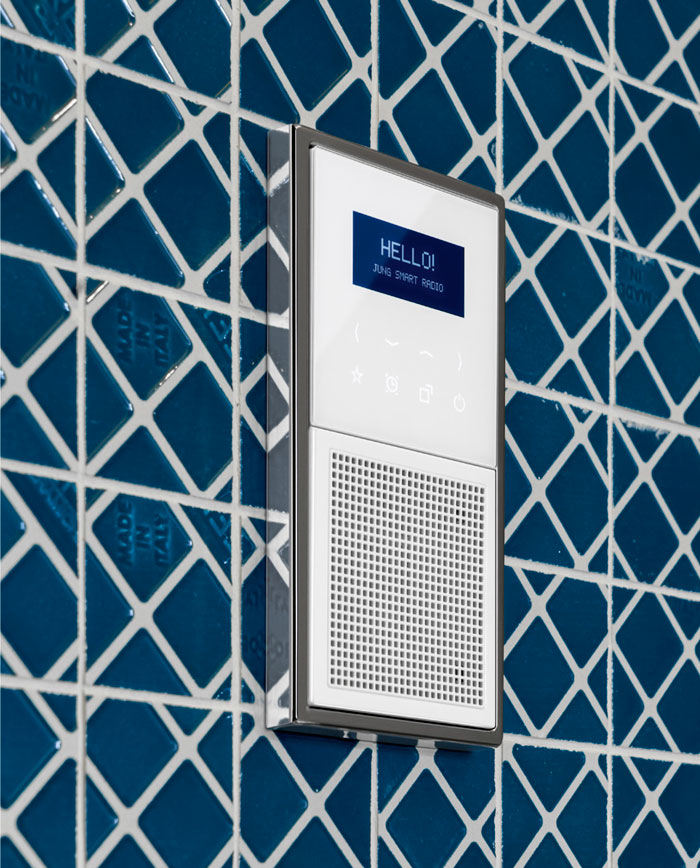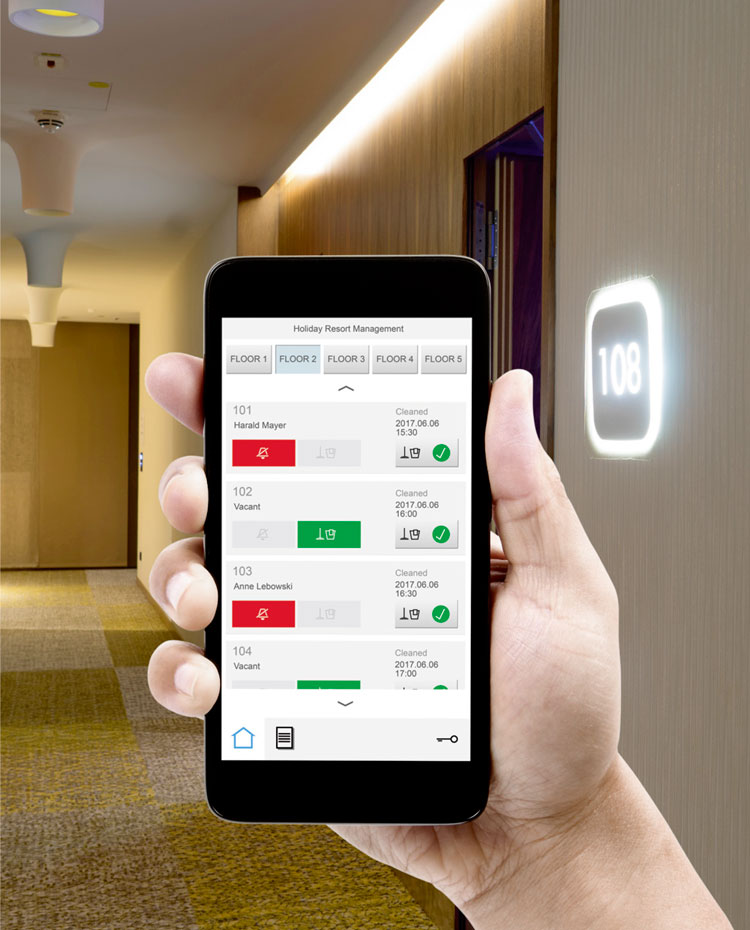 Services for hotels in Majorca
A solution to manage facilities, both in rooms and in communal areas.
Technical, decorative and emergency lighting projects.
A smart hotel.
Feel at home as soon as you arrive
How do you ensure a comfortable stay for guests? And how do you guarantee programmed sequences for staff?
Through quick, clear communication.
That is how we manage to improve the well-being of guests in a fully automated way for both guests and staff.
How do we achieve this clear communication? With our:
Devices from the JUNG brand that enable fluid communication between guests in their rooms and hotel staff or employees.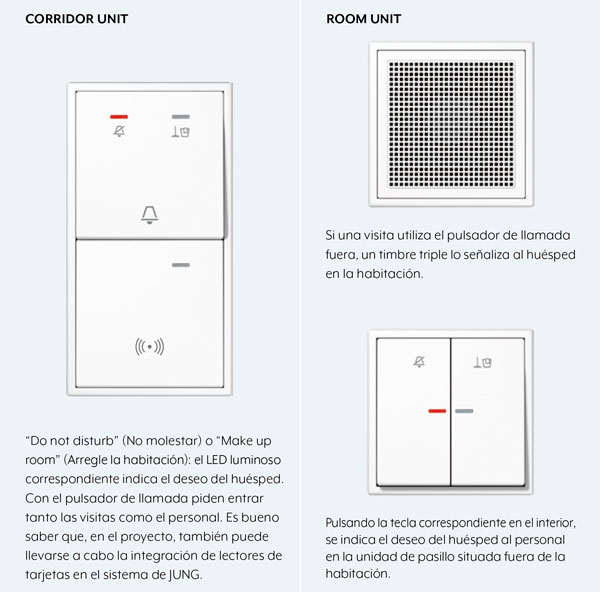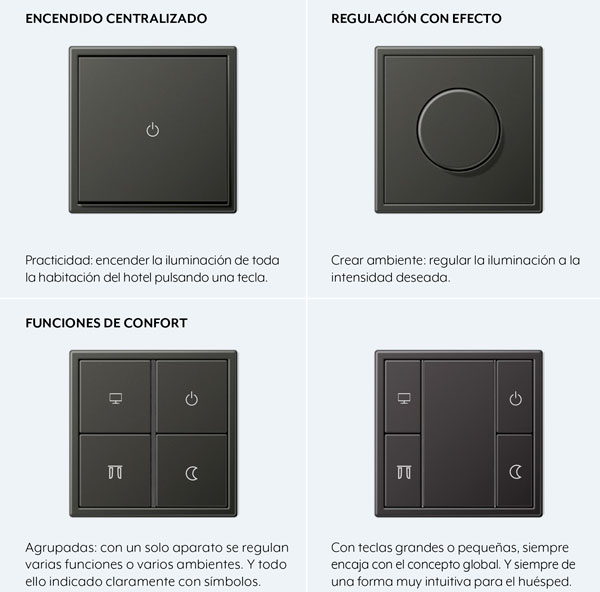 Hotels want to offer the most comfortable stays to guests, regardless of how conventional their technical equipment is.
How do we help guests to intuitively feel at home in rooms and improve comfort and convenience?
Centralised power
Lighting control with effects
Convenient features
JUNG devices that, for example, make it possible for guests to control the lighting, the curtains, the air conditioning or heating or overall ambience at the press of a button or by making a hand movement.
Another essential service is a consistent design in air conditioning and heating.
How?
Through the intuitive control of a room's temperature, to ensure the well-being of guests.
You will always have the perfect temperature in rooms, which is both convenient and saves energy.
What do we offer?
Displays with glass fronts and touchpads, with clear symbols to make use by guests intuitive and easy.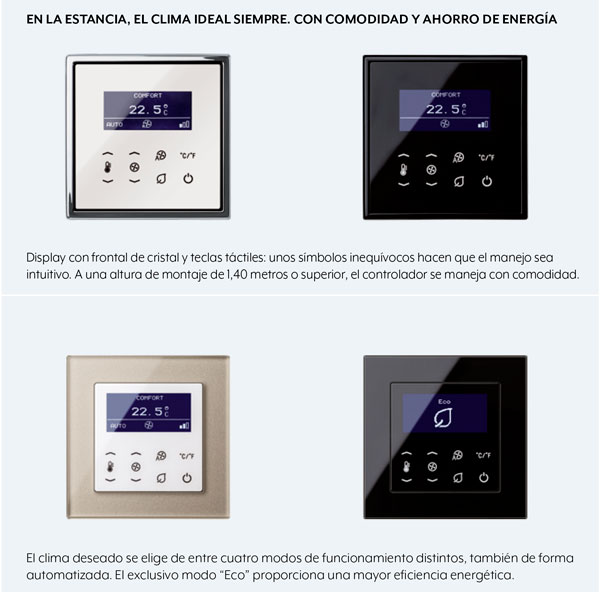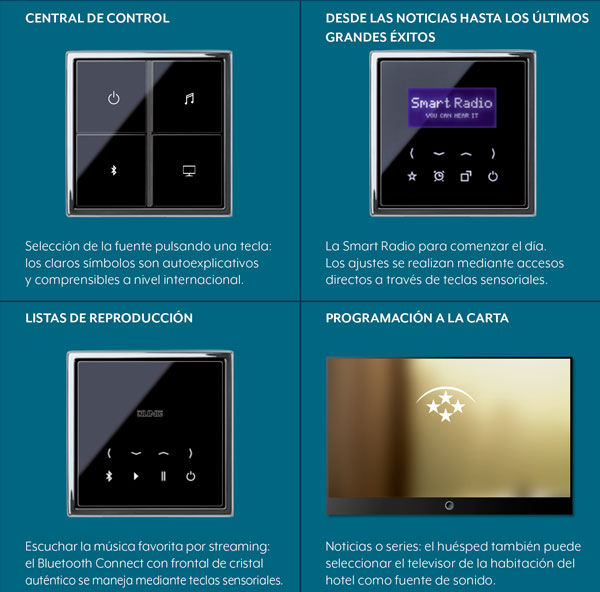 Magnificent acoustics in the bathroom
Arrive home from a long day at work, have a relaxing bath and listen to your favourite music. A real luxury for guests.
For their convenience, guests can choose their music source by using a button for the sound experience they prefer.
What types of devices do we offer?
A control panel
Smart Radio
Playlist
Customised scheduling (news or series)